Impressive MathXL Answers For All Students
Students in college may encounter math assignments in MathXL during their coursework. Most of these tests are intriguing and require students to go the extra mile. However, with our expert MathXL Answers, students can be sure of instant success.
What Is MathXL?
MathXL is an online homework assessment and tutorial system from Pearson. The platform helps students solve math problems with customizable and editable content. It also entails tests and quizzes on mathematics.
This test is primarily for students taking statistics and math courses. The algorithmically generated exercises test the students' ability to understand and apply various statistical and mathematics concepts. Online activities tend to give students sleepless nights.
To make such assignments easy and fun to tackle, we have developed MathXL answers cheat. It contains all the MathXL answer keys that students need to crack their tests. Our easy-to-use writing help will give you everything you need for top grades and an exciting studying experience on MathXL.
Sample MathXL Test Questions And Answers
Our core aim is to ensure that you have the best MathXL answer keys for your online test. We customize all our MathXL answers for specific problems so that students score high grades on their tests. Our professional online assistants provide sample questions and MathXL statistics answers that will springboard your way to success. Below are examples of the test questions and answers to help you start your path to brilliant academic performance.
Question: True or False: all chords are diameters.
Answer: False. A chord has two endpoints on a circle, while a diameter has two endpoints on a circle but also always goes through the center of the circle. All diameters are chords, but not the opposite.
Question: The gestation period of horses ​(336 ​days) is​ _____ percent longer than the gestation period of pigs ​(115 ​days).
Answer: 192.2 percent
336/115 = 2.9217 - 1 = 1.9217 = 192.2%
Question: After constructing a relative frequency distribution summarizing IQ scores of college students, what should be the sum of relative frequencies?
Answer: The sum of the relative frequencies should be 100% if using percentages, or a sum of 1 if using fractions.
Unlike a regular frequency distribution data summary or table, a relative frequency distribution breakdown is based on percentages, or decimals that add up to 1. A relative frequency distribution makes it easier to understand and picture how the data is distrubuted. There are certain students that have certain IQ scores: for example 15 students have an IQ of 95, and 5 students have an IQ of 110. By just looking at the counts you get a less clear picture then seeing that 75% of students have an IQ of 95, and 25% have an IQ of 110.
Question: Simplify the expression:
(33 − 4) + 52
Answer: 48
(33 − 4) + 52
(27 - 4) + 25
23 + 25
48
hire an expert
We guarantee credible MathXL for school answers key that will transform your online test experience. Students should not struggle to pay for a test on MathXL and still end up failing. We want the means to justify the end – that means it is our reliable MathXL answer key. Have you tried it yet? If not, here is a unique opportunity to excel like a genius in your online math test with our brilliant assistance!
Guide on Completing MathXL Assignments on Your Own
If you have never tried MathXL before, you would have difficulties logging in and completing your test online. Nonetheless, we give you an interactive step-by-step guide on using MathXL. Once you grasp these steps, you will be able to use our MathXL for school answers effortlessly. Remember that every effort is vital for you to succeed in your MathXL test.
Some of the necessities you should have before beginning include:
Your student access code
Your valid email address
A course ID from your instructor
With these three necessities, you are good to start and also MathXL homework answers accordingly.
Step 1: Register with your access code
It is a six-word code that proves you paid for your online course on MathXL. There are times when it comes to a textbook or access kit. Once you click the Next tab, you can now access your account information page. Check whether the information is correct and proceed to Log In Now tab to proceed to your course online.

Remember that you can also register using a credit card if you do not have the access code. Once you are in, the process of using MathXL test answers is just a step away.
Step 2: Proceed to enter your course
If you debut in using this online test, you will have to enroll in your class. That will determine whether you will use our MathXL geometry answers or MathXL pre-calculus answers. If you are doing a course on algebra, our MathXL college algebra answers will come in handy.
To select a course;
Select, 'I am taking a course' option and click on 'Enroll.'
Once the box appears, enter your course ID and click on Enroll
To copy and paste your code, click on the 'Switch to a single box' option. To go to your course, click the 'Submit' option.
Before you start using any of the answers to MathXL homework, ensure that you entered the correct course.
Step 3: Click On The Menu Icon
It is on the upper left side of the page, and it allows you to access all the course content. The choices on the menu icon may vary slightly, but the standard one looks like this:

It is where you can access your homework and tests, which need our professional MathXL quiz answers.
Step 4: Click on the Homework and Tests tab
To use our Pearson MathXL answer key, you will hoover your mouse on the Homework and Tests tab and click on it. Here, you can view all your assignments and link to them. It is what you will see once you click on it.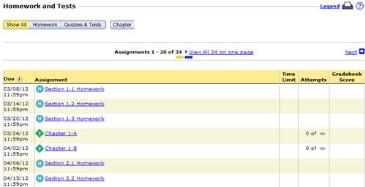 The left side of the table highlights the due date for each task. You can click on an assignment of your choice and begin working on it with our answers to MathXL problems.
To do your assignments online, you will use a separate window called the player. It checks your answers to questions and reports the results to and your instructor immediately. You can ask our experts to teach you how to cheat on MathXL and score the best grades.
The player can allow you to practice, take a quiz or test immediately or review your answers. Below are screenshots for two of the modes.
1. Practice mode: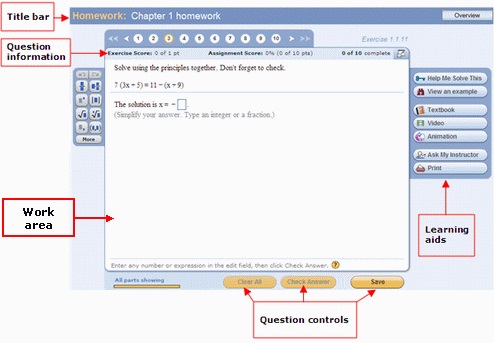 2. Test and quiz mode: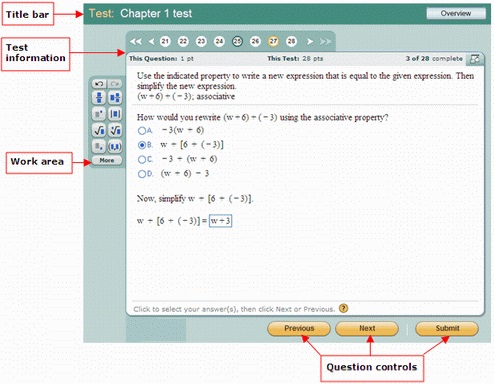 Use our efficient MathXL answer key statistics when in this mode to crack your tests. We will help you get the correct answers for your assignment and guarantee you top-class grades.
How To Get Test Answers Online With Our Class Takers
Are you there, and you are wondering to yourself, who can take my test online? Well, our online assistants are here for you. We can give you all the tips and tricks you need to excel like a pro in your MathXL assignments. Our experts have done over 1000 tests on this platform and can give you nothing but the best! Turn around your overall score today using our cheap but top-rated assistance for all levels.
Advantages Of Using MathXL Answer Keys
You can achieve a lot by trying out our top MathXL answer keys. Some of the benefits you will get include:
We offer every type of MathXL help: Whether you want help with geometry, calculus, or algebra, we are here to give you the crème de la crème.
We are available 24/7: No matter what time of the day or night, our helpers are ready to help you complete your task.
Our services are cheaper: We provide top-notch help at affordable rates to all students.
We also offer support services: Our experts can give help you with any academic problem you encounter. We also guide students on how to use the MathXL system.
Our help is for every need: We treat every problem as unique.
Use our quick and professional MathXL answer keys today for a total transformation of your grades.