Best Mindtap Answers For Top Performers
It is no secret that succeeding in Mindtap online assignments is a must-do for all students. The test is essential in a student's coursework and the final grading. With our top-rated Mindtap Cengage answers, students can perform impressively in such trials.
What Is Mindtap And Mindtap Quiz Answers?
Mindtap is a personalized digital learning platform that offers students and instructors unique content, learning tools, and device choice. Mindtap is a product of Cengage Learning which offers research solutions and learning for the professional, academic, and library markets.
This site is cloud-based and customizable by students. It entails e-textbooks, homework solutions, quizzes, multimedia content, assets from Gale's research tools, and library databases. Students will need professional Mindtap assignments answers to crack such kinds of tests. The role of the site is to provide an opportunity for early intervention in the student's learning progress.
With expert Cengage Mindtap answers, students can perform better and avoid sitting for re-sits or facing disqualification. All our Mindtap answers are for addressing the primary needs of students when using this online test. In addition, our authoritative content and accurate Mindtap homework answers will help you tap from the minds of professionals directly.
Examples of Mindtap Questions and Answers
From our years of experience with this online test, the questions are intriguing and require students to think critically. However, not all students can achieve this, and thus the need for Mindtap answers from professionals. You can explore the samples below and see why you must use our top-rated Mindtap psychology answers:
Question: According to Max Weber, rationality in firms means employee selection and advancement is based not on whom you know, but rather on competence and technical qualifications, which are assessed by examination or according to specific training and experience. This forms the basis of the _____ approach of the classical perspective of management thinking.
A. scientific management
B. bureaucratic organizations
C. administrative principles
D. behavioral sciences
Answer: B. bureaucratic organizations
A bureaucratic organization is one, according to Max Weber, where there is an impersonal, highly measurable and formal approach to management. There are clear and strict rules and an enforced hierarchy to the organization, where it is specified who answer to who. Employees are selected purely based on experience and skill, dismissing connections or any other types of ties. Labor is divided amongst the employees, where each employee does their specific task efficiently.
Question: Dirk is a white Protestant who has never been married. He intends to marry his girlfriend of one year, Rebecca, whom he met at church. She is also white, never married, and of the same social class. This pairing demonstrates ___________.
A. polygamy
B. endogamy
C. homogamy
D. consanguinity
Answer: B. endogamy
Endogamy is a marriage of two people that come from a similar religious and ethnic background. Dirk and Rebecca go to the same church, live in the same area, and are of the same ethnicity, which most likely categorizes their marriage as endogamy. The difference between endogamy and homogany is that homogany does not consider religion or ethnicity, but prioritizes things like age, education and class.
Question: True or False: A company exhibiting a high liquidity ratio is likely to have enough resources to pay-off its short-term obligations.
Answer: True
A company with a high liquidity ratio means the company has a lot of cash that is not put to use. Having liquid cash means the company has resources to pay off any short-term obligation while still running as it is.
hire an expert
Do you feel the heat of tackling a Mindtap online test on your own already? Then, contact our brilliant minds for incredible Mindtap macroeconomics homework answers today. You will find how easy it is to complete any test online and still score top grades. Our helpers will go with you every step of the way to ensure that you understand every concept to the core.
How to use the Mindtap Assignment
First-time Mindtap users may not have the skills and expertise to work with the interface. Although it is one that anyone can use without difficulty, a guide is necessary to help offset you. The ease of using this platform will also determine how effective our Mindtap answers history will be when applying them. Go through the manual below keenly to identify some critical elements of using Mindtap for your online tests:
Step 1: Sign in to your Cengage account
It will vary depending on the learning management system of your institution. For instance, colleges or high schools that use Moodle™ or Blackboard® use the sign-in method it provides. It will be different for K-12 Mindtap. However, general users can sign in at login.cengage.com. Here, you will enter your email address, click 'Next' to enter your password, and finally click 'Sign In.' You can also decide to use the link provided by your instructor. Below is a screenshot of the Sign In interface; you will see: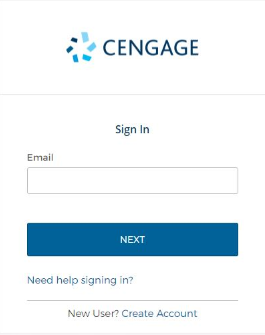 Step 2: Click your Mindtap course
Once you click on it, the system may prompt you to provide your student ID. It allows you to access your Mindtap course and, consequently, your questions which will require our Mindtap answers. Students who have an instant access code will see the products immediately. In case you have a printed access card, enter the access code to make your product available. Students can also register for a course using a course key registration URL from their supervisor.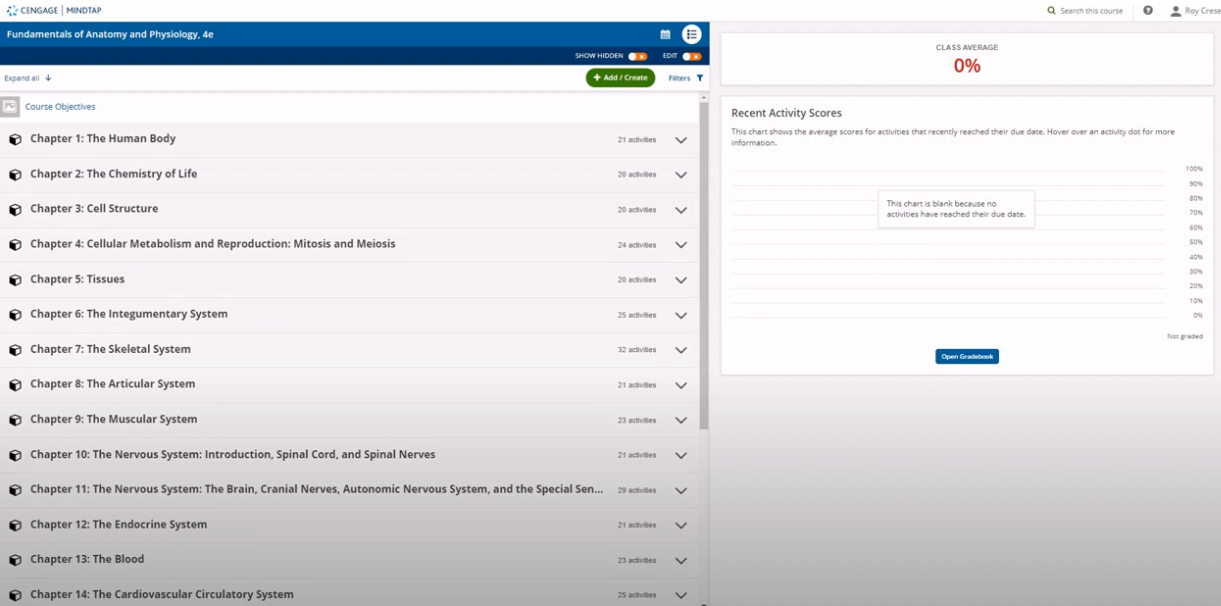 For you to list all of your Cengage courses, click the Courses tab in the sidebar. It will give you options where you will select a class you want to open.
Step 3: Click on the Activity tab from the sidebar
It allows you to complete your Mindtap activities such as homework, assessments, and readings, among others. To do this, you will click to begin a workout. If the site requires a password, you will enter it and click the 'Launch Assignment' tab. You will then follow the instructions and answer each question. If you are unsure of your answers, you can use our reliable Mindtap finance answers, Mindtap Aplia answers, before clicking the submit button.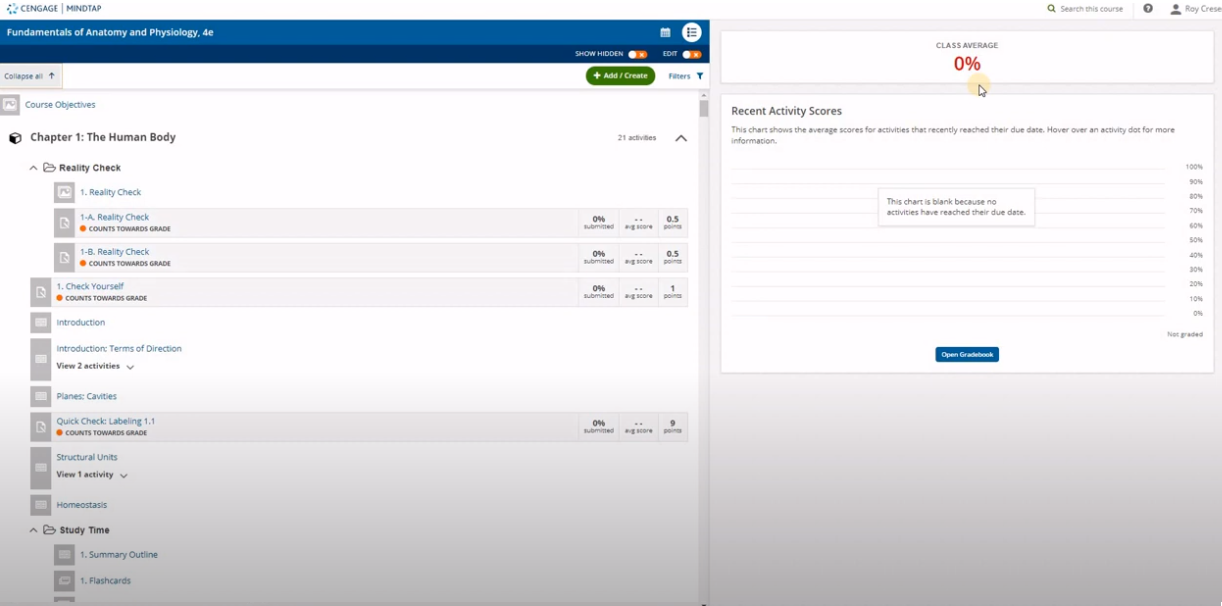 Remember that if you begin an attempt and do not manually submit it, the system will automatically submit it on the due date. Therefore, you should always be sure of your answers before submitting or leaving the Mindtap assignments tab.
It is also essential to note that your scores could negatively affect your grade. Thus, students should complete all attempts to the best of their ability before submitting their tests.
Get Assistance With Your Mindtap Assignments
Have you been getting trouble completing your Mindtap assignments? We know how to get test answers online with our excellent DoMyHomework123 writers. With brilliant skills and decades of experience, our helpers will help you crack that technical Mindtap test in no time. So type 'take my test online' and see the heights our excellent writers will take you! Our cheap online test help has helped many students graduate with first-class grades, and you can join the hall of fame today with us.
No matter how complex the task is, we will give it our all to ensure that you score the best. Our pride is when students come back with testimonies of how they scored tip-top grades in their online tests. You could be the next person giving such a testimony!
Perks Of Our Mindtap Answers
We can highlight hundreds if not thousands of benefits that students get from our service. However, here are the most common advantages that previous users can also attest to:
We are a task-oriented service: Our helpers provide you with the necessary information that assists you in your actual work tasks. Therefore, we do not offer tutorials but real help on online tests.
Our service is immediate: We offer 'just in time' answers that help you complete your assignment on time. We do not want your instructor to penalize you for late submissions.
We will lessen your school workload: Our helpers are ready to loosen the tight and hectic academic programs for you. You will have time for yourself too.
Assistance with challenging tasks: We do not cherry-pick which type of online test to complete and which one not to. Instead, we provide help for all kinds of assignments.
Exceptional homework help: We do not stop showing you the answers; we follow up to ensure that you understand the concept to the core.
Flawless test answers: Accurate answers and easy-to-follow steps are the marks of our Mindtap answers. You can complete a task on your own after showing you how to do it like a professional.
Boost your online test scores on Mindtap today with our super-effective homework helpers. They deliver the best answers of all time!